In talk with Abdul Latif Director Operations COHMCA
Hospitality means being friendly, warm welcome and helpful to the others by heart and with passion, even sometime you have to scarify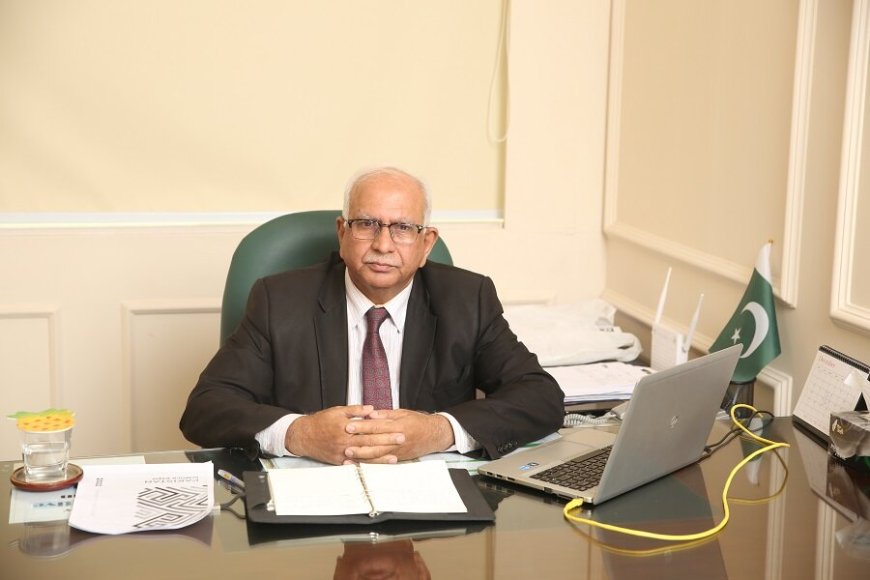 Hospitality, hospitality industry, skills, Asset management strategy, career,
In talk with Abdul Latif Director Operations COHMCA
Q: Can you take us to your career journey? From where did you start your career and which thing you have enjoyed more in this journey of success?
I feel myself lucky that I started my career with Hilton International Lahore, which is an American Multinational hospitality company that manages and franchises a broad portfolio of hotels and resorts worldwide. Being at Hilton I got a chance to manage first Pakistani restaurant in Seoul Korea. Coming back to Pakistan I had been served hospitality industry in Pakistan on various positions starting from F&B serve to manager food & beverage and general manager to managing director in various establishments. Since 2002, I started sharing my knowledge as a faculty member and instructor in College of Tourism and Hotel Management and later on served as Director HR and Placement of students in Pakistan and overseas. Currently I am working as a Director Operations in Canadian College of Hospitality Management and Culinary Arts (COHMCA). Teaching is a noble profession and I love to teach and I believe that whatever we have learnt throughout our career and hardships of life, we have to transfer all that knowledge to our youth and coming generations.
Q: What are some of the most important qualities you recommend, before coming in this industry?
Dedication, Great communication skills, Cultural Awareness, Competency, Multi-tasking, Emotional Intelligence, Flexibility, Enthusiasm and team building are the key ingredients of hospitality profession.
Q: In your opinion what is most important factor, to succeed in this industry?
Being successful in the industry means having a true passion for people, no matter who they are or from where they are coming. Because this is from the people, by the people and for the people. Need to serve guest with true sense of hospitality.
Q:What does hospitality means to you?
Hospitality means being friendly, warm welcome and helpful to the others by heart and with passion, even sometime you have to scarify yourself to bring smile on the face of others, even for the stranger.
Q:What professional development courses do you recommend?
Hospitality has a vast range of various sectors and there are tremendous opportunities for entrepreneur and jobs with high profit and incentives. We offer different type of programs in hospitality management and culinary arts.
1- Short courses are designed by our experts and hospitality professionals to enable the students with the skillful and the practical knowledge. Training them to get immediate job after the completion of course.
2- We have some sponsored programs by the government of Punjab and the federal government of Pakistan for employability for youth of Pakistan with the gender equality.
3- Skill with degree These programs are offered by the PSDA with the recognition and certification of Punjab Technical Board. The students can complete their education with skill from Middle, Matric, intermediate, Graduation and Master Degree in hospitality management and culinary arts.
4- We also offer international qualification by the affiliation of Confederation of Tourism and Hospitality UK from level 2 to level 5. This enable our students to study overseas in more than 100 universities worldwide, especially in Canada, America, England, Australia, Middle East and Europe as well.
Q: Tell us about your current courses in hospitality industry.
We are offering courses like,
Level -2 in culinary arts
Level-4 in Hospitality Management
Essential Cooking Arts
Fundamental of Baking
Air Ticketing
Food Safety and hygiene
Diploma in modern cuisine
Barista Skills
Q: Currently, you are the principal of Canadian College of Hospitality Management. How would you describe the vision of COHMCA?
Hospitality Travel and Tourism is one of the world's largest, most diverse, and dynamic industries. It offers a wide range and variety of jobs across the globe. With Pakistan's rich culture and mesmerizing tourist spots, there is a lot of potential in terms of growth in the industry. With our vision: 'Learn, Earn and Grow' COHMCA aims to train the youth into professionals and open a gateway to their bright and promising career in the Hospitality Industry. Our focus is to enable them to give honorable jobs and business opportunities not only in the local but international industry as well. We are resolute to maintain the highest possible international standards to prepare globally competitive managers and professionals for the hospitality industry.
Q: How would you access technology adaption in the hospitality industry?
The travel and tourism industry is always changing and technology is one of the main driving force behind this. Technology automate and speedup the processes which make it easier for tourism and hospitality businesses to manage guest services. Latest automatic equipment increase the quality and quantity of production of food and beverage operation. This is also because of technology that transportation has become fastest, easiest and time saving.
Q: What are the trends, that you feel , impacting the hospitality industry?
Circumstances over the past few years have triggered a tremendous transformation within the hospitality industry. Technology has been evolving at a breakneck speed and the hospitality will be utilizing technologies in many new and wonderful ways today. So an increased consumer awareness of all things sustainable, purposeful, health and wellbeing has set new trademarks for the hospitality enterprises. Hospitality venues are turning into remote working hotspots, free high speed Wi-Fi meeting rooms, restaurants and coffee shops are good starting points. More Spa, Gym and Health fitness centers are being introduced. Digitalized guest experiences in place of traditional service procedure, Hyper personal, Asset management strategy, Artificial intelligence, Virtual and augmented reality and social responsibility is a moral and economic factor.
Q: Any message for the readers of INFORMAL MAGZINE.
Yes I would like to bring attention of people of Pakistan from all sectors of society that the young population is one of the most valuable assets we are blessed with and it is almost 63 percent of our total population and amongst them more than 50 percent youth are females. Need of the time is to give them education with skills to play a vital role in the development of Pakistan. We have to provide them right directions by means of effective policies with sincere and positive steps to enable them for taking constructive participation in every walk of life. Hospitality industry gives tremendous opportunities to youth for employability and entrepreneurs, within the Pakistan and all over the world.