Founder of mobile phones Martin Cooper
Martin Cooper, better known as the Founder of Mobile phones was an American engineer. Born on December 26, 1928 Martin Cooper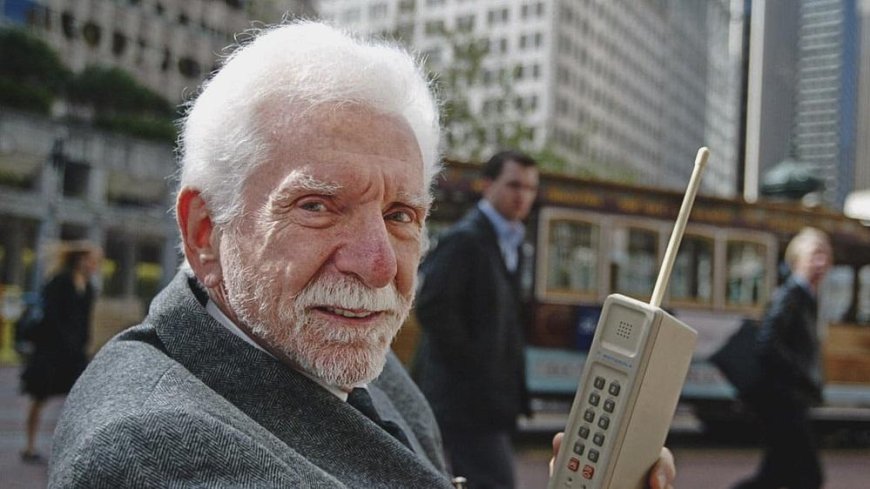 Martin Cooper, better known as the Founder of Mobile phones was an American engineer. Born on December 26, 1928 Martin Cooper had a Masters in  electrical engineering from Illinois Institute of Technology. He served in the US Navy before joining Motorola in 1954. That was where Martin Cooper worked in wireless communications, developing things like a radio controlled traffic light system in 1960 and the first handheld police radio in 1967. This earned Martin Cooper the artical of vice president and director of research and development at the company later on.
In 1972, Martin Cooper and his team of 72 members invented the first ever mobile phone at Motorola. This was called the 'Dyna-Tac™ or the ˜Shoe Phone™. It had a weight of approximately two pounds, along with a length of ten inches. The first every mobile phone was three inches deep and one and a half inches wide. This phone was introduced to the public on April 3rd, 1973 when in New York City, Martin Cooper made a call from the mobile phone to his rival, informing him that he has been successful in creating a portable phone. It took Martin Cooper and his team more than three months to bring their idea of people having freedom to talk away from their cars alive.
Must Read: Should students take up fine arts as a subject in their O/A levels?
This huge achievement by Martin Cooper led the company to be granted FCC permission for private companies running wireless communications over a network. This was also what resulted in Martin Cooper later becoming the vice president and the Director of the research and development field at Motorola. Later Martin Cooper established his own company ˜Cellular Business Systems Inc.™
If we label Martin Cooper as the father of mobile phones, it would not be wrong. He no doubt, freed humanity from the use of wires snd their entanglement with wires and give them the basis of all wireless technology today. Martin Cooper gave us a way to stay connected with each other wherever we want and whenever we want it.