Will Devine Johnson be part of Fast & Furious 10?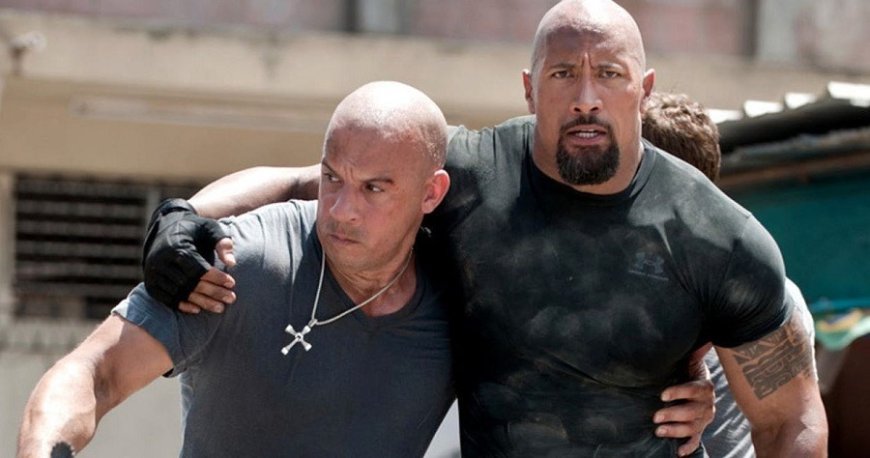 Hollywood's second most expensive actor Devine Johnson has rejected Hollywood actor Vin Diesel request and refused to work in the tenth episode of 'Fast and Furious' series.
Actor Devine Johnson, better known by his color name 'The Rock', joined the 'Fast and Furious' franchise in 2011 and has been a part of the fifth, sixth, seventh and eighth films of this franchise.
However, during the shooting of the eighth film of the franchise in 2017, he parted ways with the co-star Vin Diesel after differences.
In November of this year, One Diesel, through an Instagram artical, invited Devine Johnson to rejoin the 'Fast and Furious' franchise.
He said in his artical, "My little brother Devine! it's time. The world is waiting for Fast 10. "
He also wrote that his children called the former wrestler and Hollywood actor "Uncle Divine". Vin Diesel said that he had promised the late actor Paul Walker that 'Fast 10' would be the biggest movie of this franchise.
"Don't leave this franchise alone, you have an important role to play," he told Devin Johnson.
However, the petition did not have any effect on Devine Johnson. Instead, he criticized One Diesel, saying that the co-star had articaled an invitation on social media despite the fact that the matter had already been resolved.
"I told Diesel directly that I would not return to the franchise," he told CNN in an interview.
"I told them I would always support this franchise and its cast, but I have no chance of returning."
Devine Johnson added: "I didn't like the way he mentioned his children and the death of Paul Walker in his [Instagram] artical."
"Let them out of this."
It is clear that the role of Devine Johnson has not been given to anyone else in this film so far. However, in his absence, another World Wrestling Federation superstar John Cena was part of 'Fast 9'.