What anime to watch? Best anime for fall - October 2021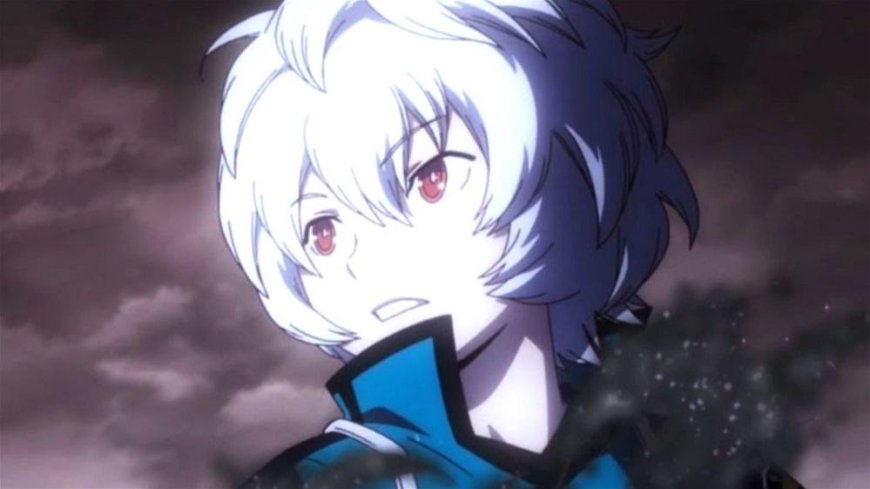 What anime to watch? Best anime for fall - October 2021
Unfortunately, summer is over, but that doesn't mean we should be sad. The best new anime comes to the rescue. So it's time for a quarterly list of recommended titles. There is something to watch - there will be comedies, romances, horror, fantasy ... Will you be tempted by the next season of 86, movies from Sword Art Online and Jujutsu Kaisen? Or maybe Komi-san? What anime to watch? Best anime for fall - October 2021.
Komi-san wa, Comyushou desu.
This year, one long-awaited manga, which previously made fame on the Internet, has already hit the screens. In large part thanks to the memes. It was Nagatoro. Now is the time for its opposite. Instead of the confident and teasing Nagatoro, we get a gentle, quiet and shy Komi-san. Anime Komi-san wa, Comyushou desu. (Komi Can't Communicate). We will follow the fate of Komi-san who is adored by the whole school. The queen of the school, however, is not haughty, she just has communication problems. Hitohito will help her get 100 friends. Or maybe something more ...?
The first episode will be released on October 7. OLM studio, which is known for such titles as Pokemon, Berserk and Inazuma Eleven, is responsible for the production. Aoi Koga (Kaguya Shinomiya from Love is War and Ange le Carré from Princess Principal) will play the role of Komi-san. Gakuto Kajiwara (Asta from Black Clover and Shinra Kusakabe from Enen no Shouboutai) will perform as Hitohito.
86
Komi-san sounds like a title for those who want to fall asleep while watching? Better not to risk it? Then we recommend the second anime season 86. The first episode was released in April. Anime scored very good and was really popular. Now it's time for the second season of the story of soldiers from a non-existent province to be slaughtered, piloting unmanned drones. We guarantee a lot of breathtaking action.
Must Read: Sensitivity – Value or a Curse?
The anime will be released on October 3. A-1 Pictures studio (Love is War, Sword Art Online: Alicization and Wotakoi) is responsible for the production. Shinei Nouzen is voiced by Shouya Chiba (Kotarou Azumi from Tsuki ga Kirei and Kiyotaka Ayanokouji from Classroom of the Elite). Ikumi Hasegawa will reappear as Vladilena Milizé, who has not played any other famous characters so far.
Jujutsu Kaisen 0 Movie
Those who do not know Jujutsu Kaisen may have spent their last time in the basement. The series hit the ranks of the most popular and top rated anime in history. Manga, in turn, also began to appear in Poland. Now it's time for a cinematic prequel to the main series. This time the main character will be Yuuta Okkotsu. His friend Rika died in the accident, but ... she did not pass away with her death. However, she is far from a charming sprite. He is a vengeful demon who protects Yuuta at all costs. Even when it requires a bloody slaughter, and her friend himself does not want protection. Satoru Gojou, however, has his own plans for Yuuty. He wants to train him so that he can control Rika.
Jujutsu Kaisen 0 will hit theaters on December 24. Toho Animation studio, whose famous titles can be exchanged for a long time, is responsible for its production. But let's mention the likes of Boku no Hero Academia, Haikyuu !!, Akame ga Kill !, Psycho-Pass or Dr. Stone. Megumi Ogata (Shinji Ikari from the Evangelion series, Makoto Naegi from the Dangranronpa anime and Yami Yuugi from YuGiOh!) Will appear as Yuuta. Satoru will be voiced by Yuuichi Nakamura (Tomoya from the Clannad series, Tetsurou from Haikyuu !!, Gray Fullbuster from Fairy Tail and Guren Ichinose from Owari no Seraph).