Psychological test will be taken for new security guards: Peshawar University Vice Chancellor
After the shooting incident in Peshawar University, Vice Chancellor of University Prof. Dr. Muhammad Idrees said that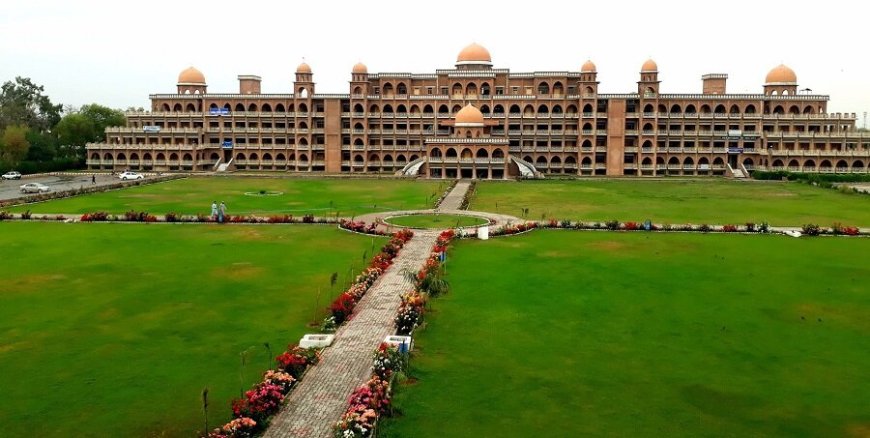 University of Peshawar, Peshawar Security, Security Guards,
After the shooting incident in Peshawar University, Vice Chancellor of University Prof. Dr. Muhammad Idrees said that all the existing and new security guards will be subjected to a psychological test on an immediate basis.
 After the killing of the security supervisor by the security guard in Peshawar University on March 5, the teachers of the university have announced a boycott of educational activities from yesterday and demanded to conduct all the tests of the guards articaled in the university.
After the recent meeting of the university administration with the vice chancellor of University of Peshawar today, a declaration was issued, according to which the university itself will be authorized to hire new security guards after removing the private company guards in the university.
Peshawar University Teachers Association President said that 'on February 19, after the Islamia College incident in which a teacher was killed by a security guard, PUTA had expressed fears that such incidents would happen again. may take so all guards should be thoroughly checked.'
He told further that "although students and faculty have repeatedly raised the issue in front of every on how is sitting on the top but all , the university leadership has ignored their words and a second murder case by guards has resurfaced."
If notice was taken at that time, this incident would not have happened. That is why we have announced a boycott of classes from tomorrow to put pressure on the university administration to take serious steps on the issue of security guards.
Deputy Director of Administration of Peshawar University, told that "According to the historical facts of University of Peshawar, the procedure of keeping guards was completely different in the old times, which later took a different form after the economic crisis."
According to the history of University Peshawar, the university used to assign the responsibility of security guard to a retired army officer. Who were given weapons training and psychological training every year. Then the university faced a financial crisis and it was decided that the tenure of any security guard would be three years.
He said that the present situation was discussed in the meeting with the Vice-Chancellor today, and the practice of having security guards of private companies was discouraged. This is the reason why it was unanimously agreed to have new and professional security guards.
A lecturer in the Department of Social Work of the University of Peshawar said that "Although the University of Peshawar is a very large university in the province, some very important points have been neglected in such a large university."