Oppo A33 – The Budget King
The Oppo A33 2020 version is the newest release in Oppo€™s mid-range flagship line. It features impressive specs and this article will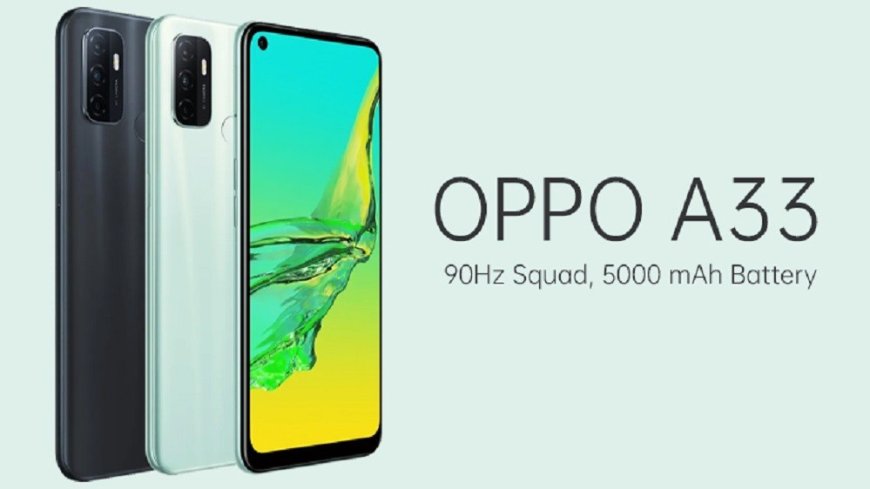 Oppo A33 – The Budget King
The Oppo A33 2020 version is the newest release in Oppo's mid-range flagship line. It features impressive specs and this article will discuss whether it's worth the hype and its apparent self-proclaimed title of being the budget king. Is it a worthy successor to the Oppo A33 2015 version or is it just another over-hyped phone? Oppo is a Chinese company that has established firm roots in Pakistan and India.
It is one of the leading mobile phone companies in the region due to their reasonably priced phones and huge amounts spent on marketing. This has led them to have a high market share in the region as compared to other Chinese brands.
The Oppo A33 in 2020 features an IPS Lcd capacitive touch screen with a 6.5-inch dimension and a screen to body of a staggering 85.7% It has a resolution of 720 x 1520 pixels. It has Gorilla Glass 3 for protection and a 90Hz refresh rate which makes it very suitable for gaming. The phone runs the latest Android 10 with Oppo's own ColorOS 7.2 skin.
Must Read: Is there a lack of medical schools in Pakistan?
It has a QUALCOMM SM4250 Snapdragon 460 based on an 11 NM node with an Adreno 610 GPU. It has a dedicated micro SD slot and has a 32 GB internal memory. It features a triple camera array with a 13 MP wide aperture lens and a macro and depth sensor for portrait shots. It also features an LED flash, HDR picture functionality and panorama. It has a 7 MP selfie camera.
The budget king Oppo A33 2020 version features Wi-Fi connectivity, Bluetooth 5.0 with GPS and USB 2.0 Type C built in. It has a rear mounted fingerprint sensor with an accelerometer proximity sensor. It has a 5000 mAh battery which is non-removable. This leads it to have impressive battery timing alongside its music playback and video playback timings are also noteworthy.
The phone has a large number of features for its reasonable price and is therefore known as the budget king by Oppo which is quite true. Youc an buy the phone in two colors: Moonlight Black or Mint Cream.