How to motivate a student to study after the winter holidays: useful tips
Holidays are a time for rest and inner reloading, the opportunity to enjoy the absence of homework and perform complex intellectual exercises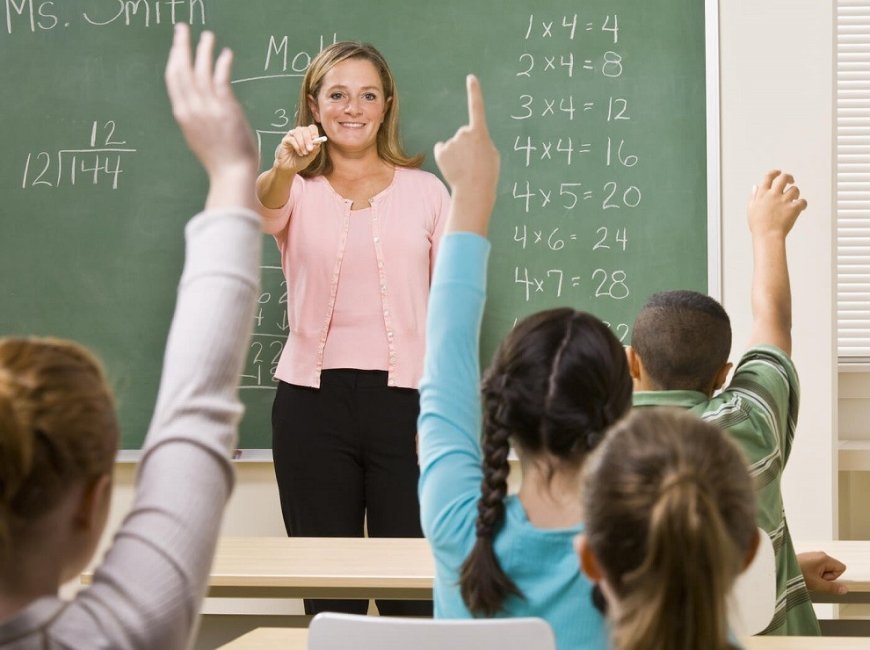 Take into account the child's natural abilities and inclinations and use them during the educational process.
Holidays are a time for rest and inner reloading, the opportunity to enjoy the absence of homework and perform complex intellectual exercises. For the most part, a child's success in the next semester depends on the teacher, and successful work will help encourage students to complete new tasks.
As banal as it may sound, not all children understand what they are learning, and most importantly - why. Students often hear something like: "You will not study, you will clean the streets", "Look, the neighbor studied well and therefore has a good car", "Your grandmother is a doctor, mom - a doctor, you will also be a good doctor. Dynasty! How lucky you are!  Unfortunately, this has nothing to do with motivation. In theory, motivation is a person's motivation to perform conscious or unconscious actions, the ability to actively meet their needs, to achieve the goal.
How to properly encourage students to learn new material and to learn in general?
Periodically remind the name of the topic you are considering, its place in the section, and only then analyze it with practical examples.
Exercise "I know everything". In each lesson, take a few minutes to form a positive motivation. Create a situation where each child will feel smart - it will give her confidence in their own abilities, will help to strengthen the authority in the student body. In addition, not every family enjoys good results in school, and this negatively affects the student's self-esteem. Therefore, sincerely congratulate him on even the smallest victory and support him in any attempt to succeed.
Combine forms of work in the lesson (work in pairs, groups, exercise "Association", "Microphone") and use different types of lessons (reflection, role play, research, auction, report, knowledge of the truth, etc.). When a child works actively and joins the educational process at will, this is the most effective mastery of the topic.

If the topic is difficult to explain with just one textbook, give students the opportunity to use modern methods of learning (working with QR-codes, interactive whiteboard). Emphasize that in life you can also find solutions to problems. The main thing is to understand the ways to achieve the goal.
Motor activity is important! When you notice a decrease in attention in class, put everything aside and initiate a movement, a dynamic game, a kinesiological moment, a thematic relay. Before starting work, do not forget to explain to children about the connection between physical and mental processes in the human body.
Changing scenery in the educational environment is another opportunity to stimulate students to learn something new. It is not only about thematic stands and articalers, but also about tables, formulas, graphs, etc. - but written in part. The teacher deliberately shows the students this material, but leaves room for imagination - to make the children interested and, accordingly, questions arise: "What's next?", "Probably something is missing from this artical ?!".
If the teacher encourages inquisitive students, others will become more attentive and observant, and at the same time the desire to learn something new will grow. Before telling what was missing in the material, it is necessary to ask everyone present about their assumptions, ideas - it will stimulate children.
Special assignment as a reward. Stimulate students' activities with certain assignments: allow to distribute notebooks, check the status of textbooks, homework. You determine the reward for the work done. Create healthy competition by overcoming educational difficulties: motivate to action, motivate to achieve better results and expand opportunities as a reward. This will help children understand the connection between the completed task and the result obtained.

Everyone is happy when he performs a task that he likes. Conduct a survey and create a scale of priorities for your students. Analyze which exercises and activities you like to do the most, what children do without initiative, and what - the opposite. You will immediately understand where to move: if children get the most pleasure from pair and group work, motivate them with various forms of cooperation to learn new topics.
If the community enjoys working on projects, there is an opportunity to go beyond the program material. Leading the way with laptops? Perfectly! When students are able to quickly establish communication with each other and the class has all the necessary accessories, it is possible to summarize each material studied through the creation of laptops.
Formulate a common goal, slogan. For example: "I see the goal, I have no obstacles!" This will remind you of the need to form general goals (for the whole student body) and personal goals (which each student sets for himself). Return to them with a certain frequency, talk and most importantly - build a trajectory of quick achievement of both personal and global goals. Such a simple analysis will help students understand themselves and their success at each stage of joint activities.
Emphasize that the success of each in particular is important, because it affects the overall result of the team. Everyone's goal should be quick, and common - long-term.
Take into account the child's natural abilities and inclinations and use them during the educational process. Each of the students is unique and unlike the others. When working with students on a daily basis, the teacher can name several strengths for each child. Use this knowledge in your activities unnoticed by others: help to discover, assert yourself and improve natural skills.

Develop leadership skills. Not everyone has the flair for this, but everyone has the right to try themselves as a team or team captain. Let everyone feel important when performing certain actions - and a good result will not be delayed.
Systematic work on motivating students is hard and persistent work, but you will be able to achieve significant success in one school year.