AI System Now Discovers Blueprints for Artificial Proteins
University of Chicago have succeeded in creating an AI that can make new artificial proteins by looking at big data. Proteins are small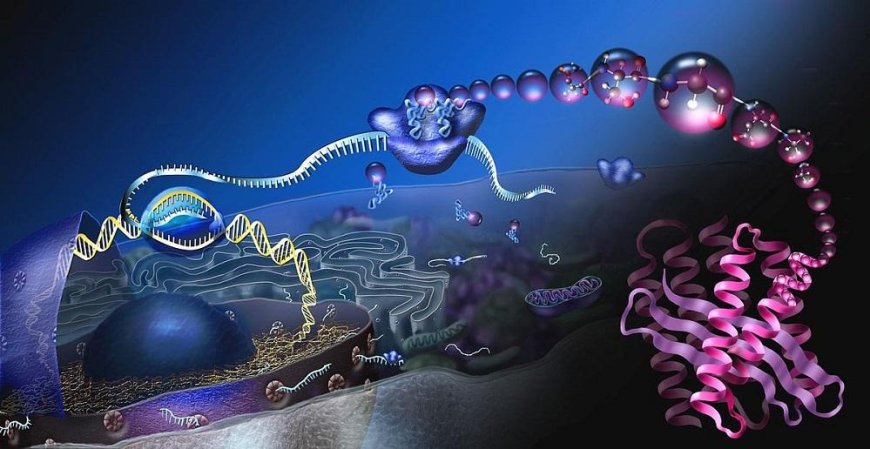 AI System Now Discovers Blueprints for Artificial Proteins
Researchers at the Pritzker School of Molecular Engineering at the UOC or University of Chicago have succeeded in creating an AI that can make new artificial proteins by looking at big data. Proteins are small molecules that are important for constructing tissues in living things. They are extremely important and critical to the life of cells in general. Proteins are generally using as chemical catalysts to make reactions occur and carry out extremely complex tasks. If experts can figure how to make artificial proteins, it opens door to new ways of how carbon can be captured.
Moreover, new methods of harvesting energy and new disease treatment methods can also be used by using Artificial Proteins. A recent break through by these scientists will lead scientists closer to changing the world we live in right now. The team created small models using machine learning that were trained using data pulled from genomic databases. Must Read: James Wade Hits 9 Darter at 2021 PDC World Championship
As some of them have learnt, there are certain patterns that you can identify to synthesize respective proteins in the lab. The researchers have also looked at how these artificial proteins have also succeeded in creating chemical reactions using the same natural process. The research also focused on enzymes for this study. The protein family they looked are found in various plants, fungi, and bacteria.
They realized that databases that have genomes in them contained a lot of information that was still not discovered by scientists. The team itself set out to look at these models and make AI that can reveal the design rules of that family. The model's finding now imply that you can now create artificial sequences by conserving the positions of amino acids in terms of their correlation with amino acid pairs.
The research made synthetic genes that have encoded some amino acid sequences producing these proteins. This genome and bacterial genes were cloned by the scientists and in their cellular machinery have also discovered that it runs the same as regular proteins as well which is a staggering accomplished.